John Paul II Catholic University of Lublin (KUL)
Who are we?
The Catholic University of Lublin

was founded in 1918. It is the oldest university in Lublin and one of the oldest in Poland, one of the fastest developing universities in Poland. The existence of a Catholic university is indispensable for the development of Christian thought, which, as a matter of fact, helps every human being to fulfill their sense of life. A high educational level of the University, which is an achievement of many generations of professors and students, research done at the highest level, combined with the education of the young with regard to moral values, are the priorities of our University. Extensive scientific research whose profile is determined by the humanistic traditions of the university is conducted here. Apart from theology, philosophy, social sciences, law and the humanities, natural sciences and exact sciences are developed. It is a sign of the openness of the Catholic university onto the challenges and needs of a modern man.
Why we are Participating in the Project
Inclusive education, especially in the context of students with special and educational needs and disability is a priority for our university, which builds its research and teaching on humanistic and personalistic principles of serving everybody and especially those in need. KUL has a long tradition of supporting education of deaf and hard of hearing and blind and visually impaired students at different levels of education, both through scholarly research and innovative teaching methodology. Last years have shown an excessive need for including remote and blended techniques into classical learning and teaching methodology. We perceive an e-inclusion project as a great platform for exchanging experiences and improving the online education accessibility, especially for students with special educational needs and disability.
Our Role in the Project
Our role in the project is mainly connected with sharing academic expertise in the field of inclusive education for persons with special educational needs and disabilities, especially deaf, hard of hearing with vision impairment KUL has been involved in numerous inclusive initiatives at both national and international level and we hope for fruitful confrontation of our vision for inclusive online education with expertise of our project partners from other universities and organisations.
Our Team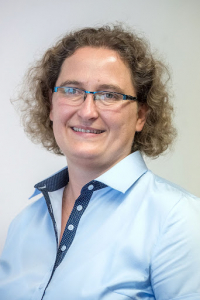 Ewa Domagała-Zyśk
Professor
Ewa Domagała-Zyśk, PhD habil. - researcher, pedagogue, English teacher of the deaf and hard of hearing at the Department of Special Education KUL. Her research interests are connected with special educational needs in the context of educational and social inclusion and methodology of teaching deaf and hard of hearing students.
e-Inclusion